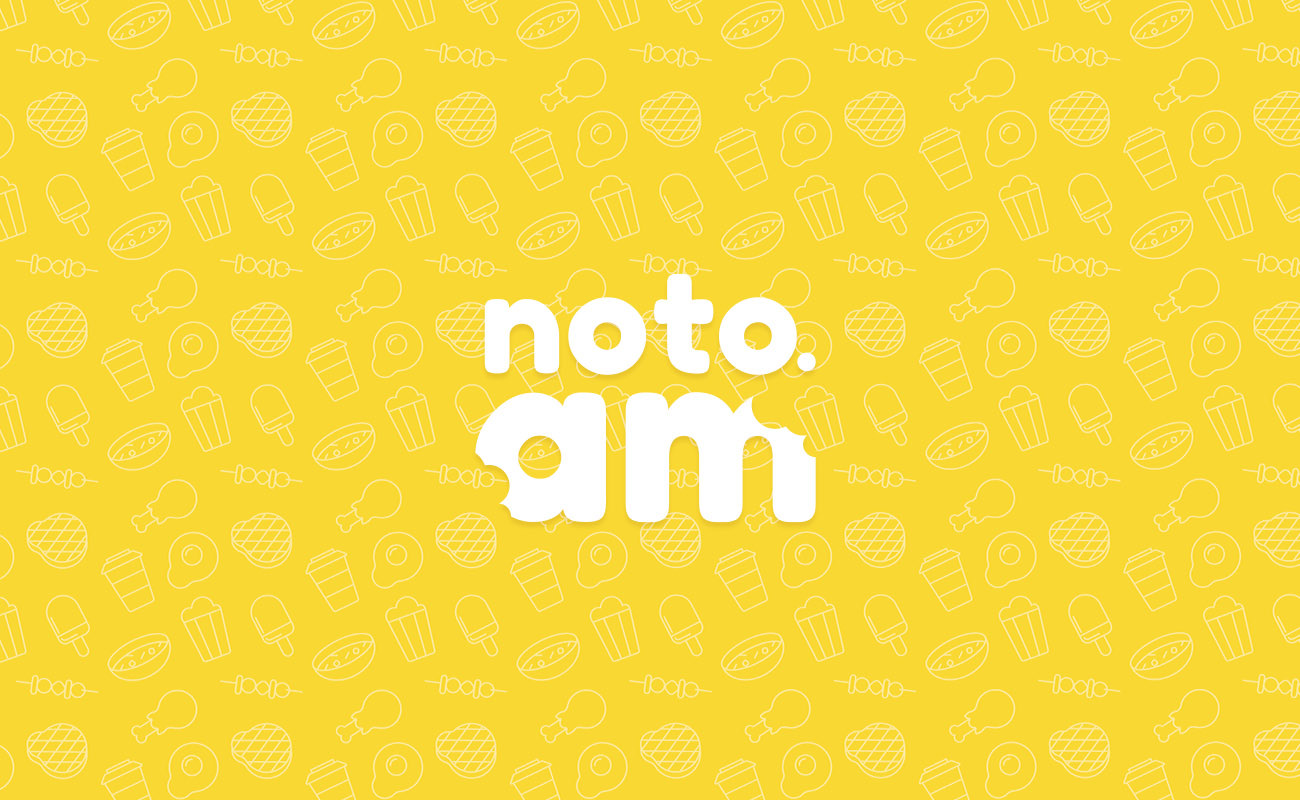 Noto.am is a website whose main task is to aggregate restaurants. It is a portal focused on catering services.



The logo is based on a combination of a humorous aspect (the name "noto.am" means "let's am" where "am" is the sound you make while you eat)) and a graphically symbolic representation of a "bite". 

The legibility and clarity of the sign on various media was important - so that it could also function as, for example, an application icon.
​​​​​​​