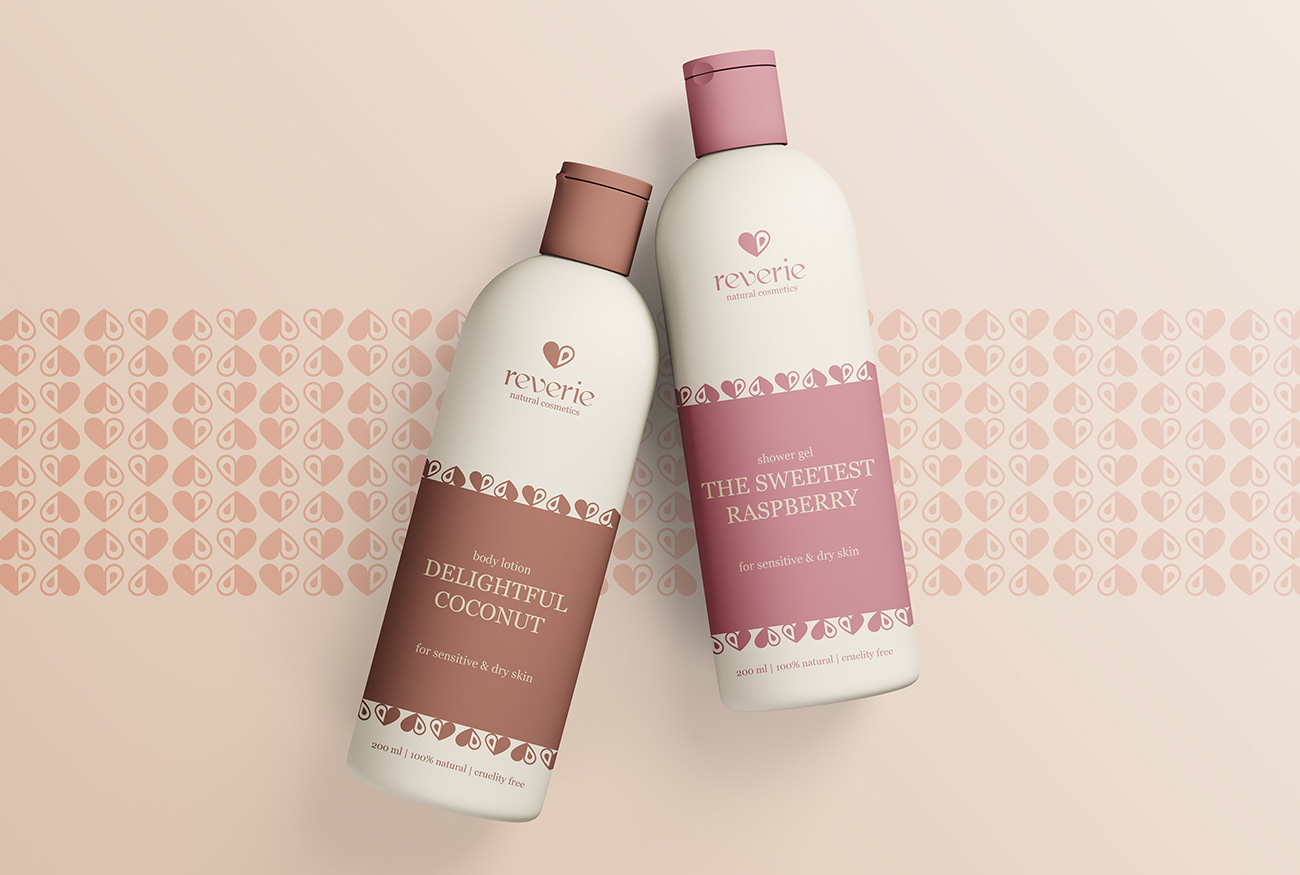 Visual Identity | Apparel | Packaging |
Reverie as a brand is focusing on natural and ecological cosmetics production. 
Reverie offer products that are natural, safe and healthly for the skin. Their cosmetics are based on natural, ecologial oils. They are vegan and cruelity free. Main task was to design logo and whole visual identity. Then I had a chance to work on 3 lines packaging:  The sweetest Raspberry, Soothing Aloe and Delightful Coconut Brand use different colors for different product lines. I also created labels for the natural oils that are a part of thei offer. Each product have a different color to match with the plant it is made from.
​​​​​​​