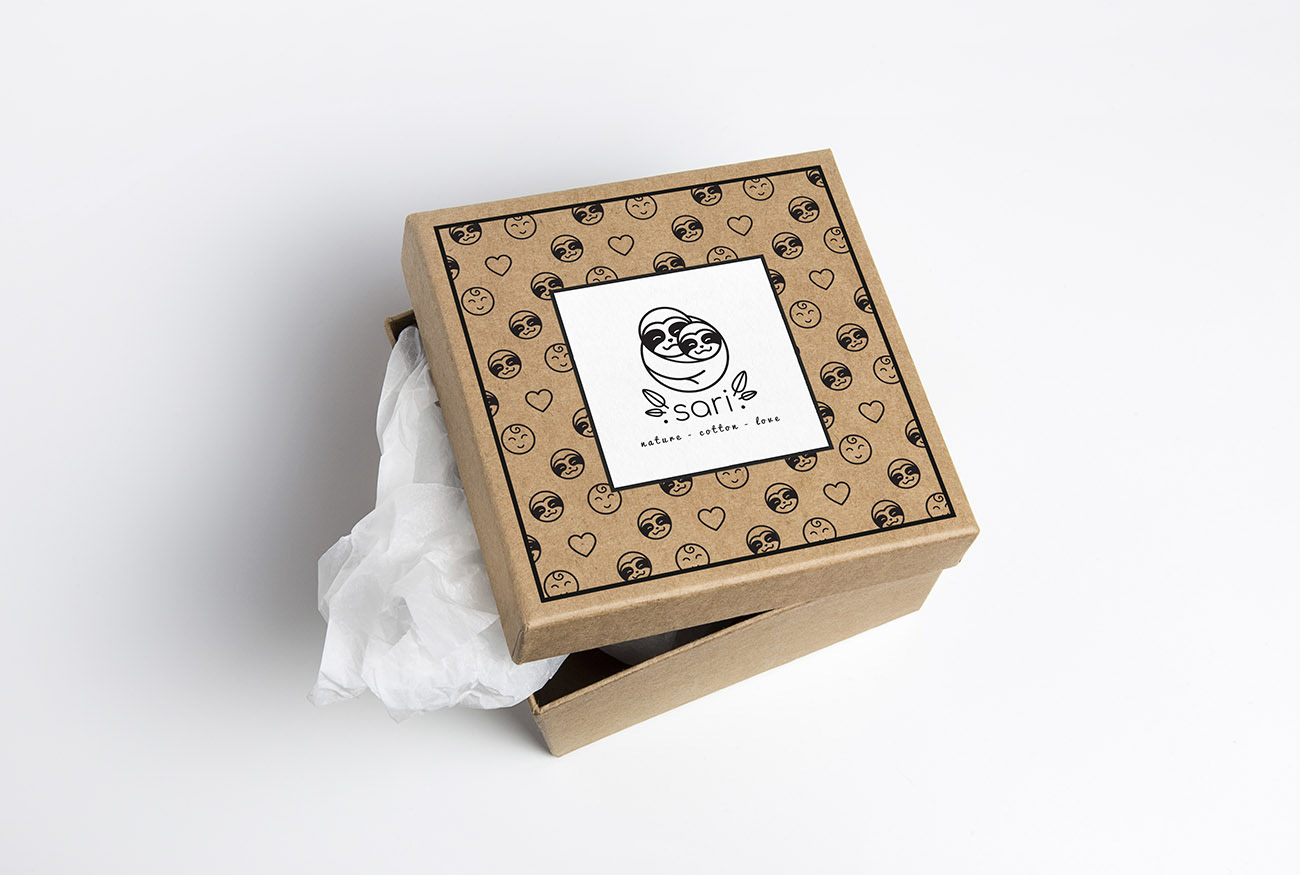 Visual Identity Rebranding | Pattern
The company manufactures natural, 100% cotton and child-friendly Sari scarves, which are used by young mothers as a carring slings. The project had to reflect the character of the company, what distinguishes it on the market among similar brands, what should be associated with it and what it offers as a product.
The theme was a sloth – this animal also appeared on one of Sari's first own designs. A combination of warmth, care, embrace and safety embellished with a funny animal motif. Everything is closed in a circle to reflect the situation that occurs between mother and child when she wears her baby on close to her chest.