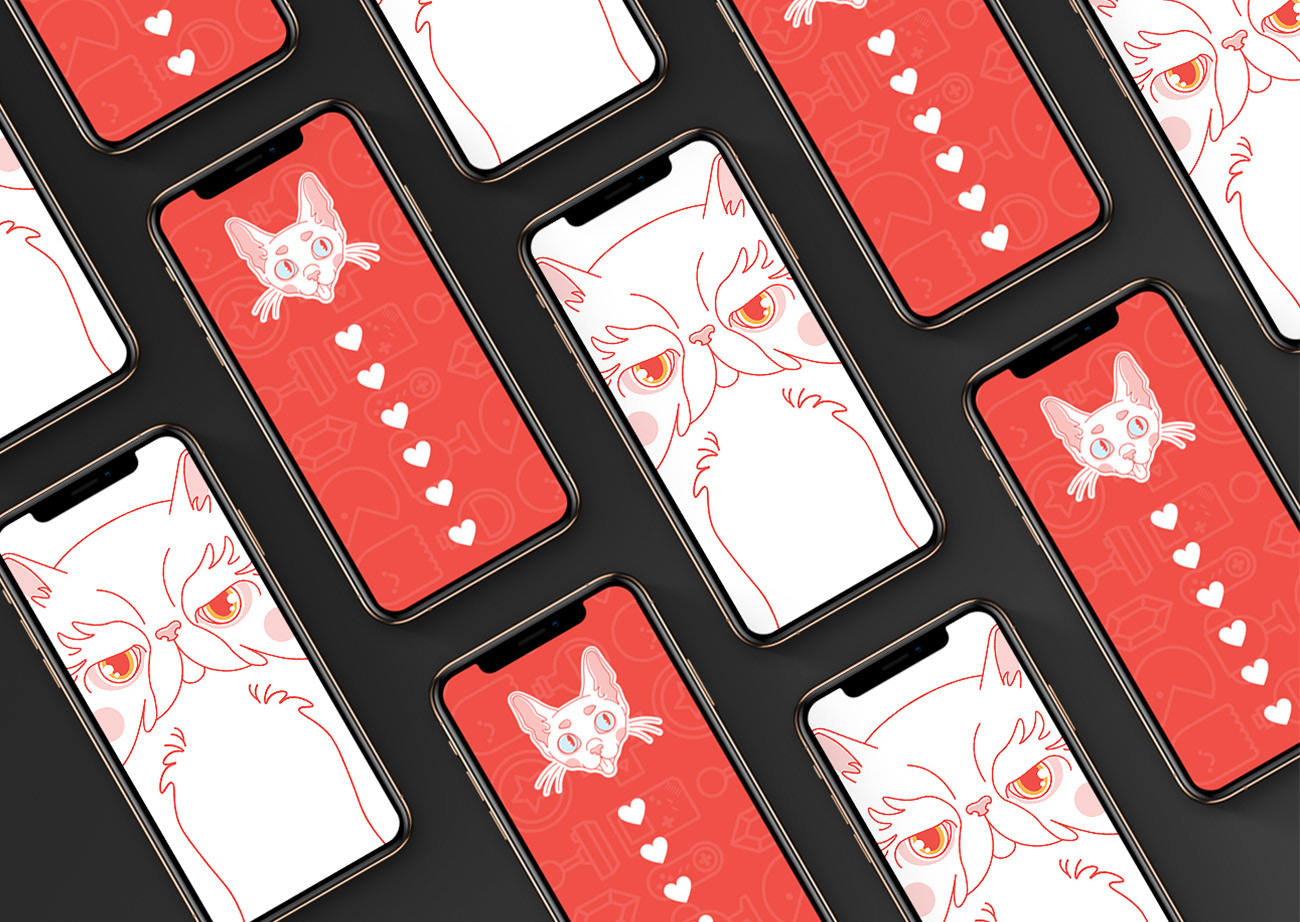 Visual Identity | Add-ons | Social Media | Twitch | Illustration
Vermira is not only a gamer and streamer, but also a cat lover. While I was creating her own brand I focused on combining these two aspects of her life. I have connected the basic cat head shape and gaming pad. Everything is simple, the lines have rounded edges. You can say that the logo has unisex overtones.
At the end, I visualized her two pets in a vector illustration, limiting the palette of colors to three. The illustration had to match the logo and twitch banners – that's why I decided to go with linear forms made in vector graphics. The illustration will be used as the "soon be back" screen in the intervals between streams.