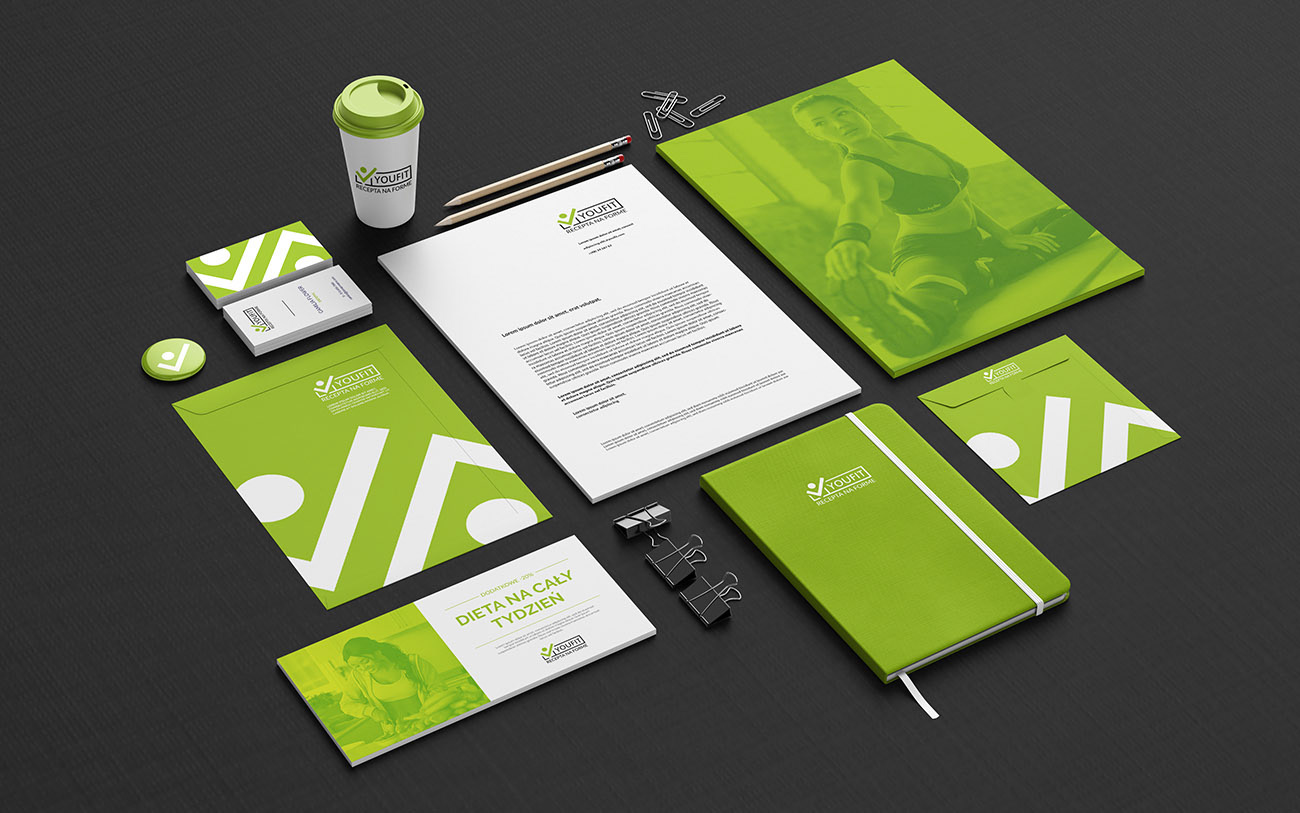 Visual Identity | Add-ons
For those who want to properly prepare for spring, the company YouFit came into existence. YouFit is dealing with dietetics, training and a healthy lifestyle. To reflect the energetic overtone, we have focused on green color vigor and freshness.



I connected check mark and human figure to refer to the task list.